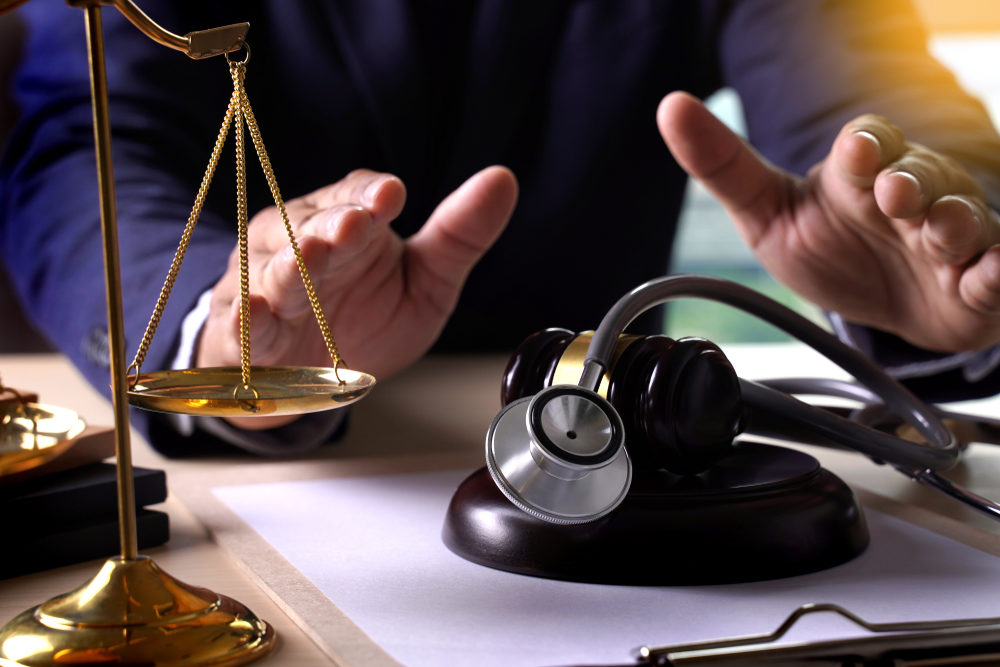 You never expect to come away from your healthcare provider with more injuries than you started with, but it does happen. Sometimes this is the result of an honest mistake, and sometimes it's due to your physician's gross negligence – their failure to live up to the standard of care expected of them. When this happens, you could have grounds for a medical malpractice lawsuit.
Because the line between everyday errors – those that any competent professional would make – and malpractice can be blurry, the plaintiff's burden of proof against the healthcare provider is very high. This is why finding an experienced New Jersey medical malpractice attorney who knows the intricate laws and can fight powerful organizations like hospital systems on your behalf is your best bet. But how do you choose the right attorney for your unique case?
What Should You Look For in a Medical Malpractice Attorney?
Here are a few key traits any good medical malpractice attorney should possess.
Relevant Experience: A Google search for "New Jersey medical malpractice lawyer" will yield many options, and you may be tempted to hire the first one that comes up in your area. But medical malpractice is a very broad field, and just because someone has years of experience doesn't mean they're right for your case. Medical malpractice lawyers often specialize in specific areas; for example, if your anesthesiologist was the one who injured you, you may want to find an attorney who has handled anesthesia error cases. 
Strong Record Among Profession, Peers and Past Clients: You can search for disciplinary actions of licensed attorneys in New Jersey via the New Jersey Courts Disciplinary Review Board or call the New Jersey Board of Bar Examiners at 609-984-2111. If a medical malpractice attorney you are researching has received professional awards and favorable peer reviews from other malpractice attorneys, they will likely be more respected by defense attorneys and judges. 
Rate of Successful Verdicts: Every attorney who hopes to represent you will furnish a record of wins or publish them online. If the attorney you are considering has won many cases and significant settlement amounts, that's a good sign.
Create a List of Medical Malpractice Lawyer Candidates
You want to find the right attorney for you, but don't let the search drag on too long. It's best to narrow down a list to four or five serious contenders.
Who do you call when you need a babysitter or a good restaurant? The answer is probably your friends and family – who can also recommend a good lawyer. If someone you trust has worked with a local attorney before, their firsthand experience will be invaluable. Even if that attorney is in a different practice area than medical malpractice, they could be a good referral resource.
You may also be wondering how to choose between a large, high-profile or smaller independent law practice. It depends on what you're trying to accomplish. If you're taking on a physician with a large hospital network, a bigger law firm may offer more resources for your case. There are many factors to consider, but it all comes down to what will work best for you. 
Virtually every law firm offers free consultations so take advantage of them. A lawyer that looks great on paper may not be so in person. You want an attorney who is easy to talk to, seems trustworthy and genuinely interested in helping with your case and gives you a good gut feeling. 
Ask The Right Questions at Your Case Consultation
Make sure to do some research and go to your medical malpractice case consultation with a list of prepared questions. Here are a few vital questions to include.
What are your rates and other potential costs?
The first thing to confirm is that the attorney works on contingency fees, meaning they cover all their costs upfront and only get paid if they win your case. You will want to know what percentage of the final settlement the lawyer receives. Be sure those are spelled out clearly in a contract before agreeing to hire. Whether this attorney charges a flat fee or an hourly rate, ask how long the case might take, if there are extra costs for client communication, and what happens if the case takes longer than estimated. 
How is your track record with cases like mine?
Medical malpractice is complex – a high burden of proof and complicated healthcare regulations require an attorney with experience. Ask how many medical malpractice cases the attorney has handled over the past 3-5 years, especially within your specific category of medical malpractice (e.g., surgical errors, misdiagnosis, failure to diagnose), and how many the law firm is currently handling. 
Do you have time for my case?
Find out what percentage of the law practice is devoted exclusively to medical malpractice – this will give you an idea of the lawyer's experience and how much time they might have to dedicate to your case. Make sure you select someone who hasn't taken on too many cases and will have the time and energy to give yours the attention it deserves. Insist on consistent communication and regularly scheduled check-ins; you should never have to wonder what's going on with your case or have decisions made for you because the lawyer can't be bothered for a quick email or call.
What can I expect from my medical malpractice case?
You have the right to a reasonable estimation of your outcome. Feel free to ask as many questions as you would like about how strong your claim is, how much you might expect to recover, and anything else. 
Do you have relevant industry qualifications?
In addition to being a member of the state or local bar associations, the lawyer may have other board certifications, awards, or recognitions. These recognitions can be a strong indication that the attorney will go above and beyond for their clients. Also, ask how many times the lawyer has been to trial for a medical malpractice case. Many are settled out of court, but it's important to know how well your attorney can handle it just in case. 
The compassionate New Jersey personal injury lawyers at D'Arcy Johnson Day are experts in handling medical malpractice cases. We have the experience to guide you through every step of your case and the aggressive conviction to win your fight. Give us a call at 866-327-2952 or contact us online to schedule a free medical malpractice case consultation.
As a partner with D'Arcy Johnson Day, Andrew D'Arcy has been involved in some of the nation's most high-profile cases and investigations. His practice includes serious automobile accidents, medical malpractice, wrongful death and product defect cases. Andrew has been personally responsible for numerous multi-million dollar settlements and verdicts on behalf of his clients. He has been recognized by his peers as an "AV" rated attorney, the highest possible rating given by Martindale-Hubbell publication. Andrew has been named a "Super Lawyer" by New Jersey Monthly magazine each year consistently since 2013.